Customized VLC
VLC 200
Workpiece dia., max.: 200 mm | 8 in
Workpiece length, max.: 200 mm | 8 in
Chuck dia., max.: 260 mm | 10 in
---
The VLC 200 – Flexible CNC Turning Machine with the use of a Range of Technologies
The VLC 200 is a CNC turning machine with a modular structure allowing it to be configured for a wide variety of applications. Whether turning, grinding, milling, gear hobbing, or induction hardening – the CNC turning machine can be flexibly equipped with virtually all the technologies of the EMAG Group.
The VLC 200 CNC turning machine for high-volume production of chucked parts
The VLC 200 is the ideal CNC turning machine for producing chucked parts up to 200 mm in diameter. The standard version of the machine, the VL 4, already offers a wide range of configuration options, but with the VLC 200 there are essentially no limits to what the user can do. Technologies from the full portfolio of the EMAG Group can be installed on the VLC 200, making it one of the most versatile vertical CNC turning machines in the EMAG machine catalog. The VLC 200 is useful in any application where very high requirements are placed on the manufacture of parts.

Integrated pick-up automation system
The CNC turning machines in the VLC series are equipped with a pick-up spindle that loads parts from the integrated conveyor belt and feeds them into the machining area—the short distance makes for shorter chip-to-chip times. The machining area can be configured flexibly and the tool turret with its twelve tool positions can be equipped with driven and stationary tools for the turning process.

A few of the available technology modules
12-position tool turret
Out-of-round turning unit
Horizontal drilling/milling units
Swiveling axes for milling and drilling
Hard turning (block tool holder)
Combined hard turning + OD grinding
Combined hard turning + ID + OD grinding
Machine can be customized to process requirements
Wide range of technology modules available for selection
Ideally prepared to meet any customer requirements
Perfectly adaptable and therefore ideal for integration into existing manufacturing systems
Customized automation solutions available
Small footprint reduces floor space costs with flexible options for machine positioning
Short distances for part transport optimally minimize non-productive times
User-friendliness (easily accessible machining area) for faster setup and safe operation with the option of compact alternative layouts
High energy efficiency for lower energy costs
Workpiece dia., max.
200 mm
8 in
Workpiece length, max.
200 mm
8 in
Chuck dia., max.
260 mm
10 in
Workpiece dia., max.
mm
in
200
8
Workpiece length, max.
mm
in
200
8
Chuck dia., max.
mm
in
260
10
Swing diameter
mm
in
280
11
X-axis travel
mm
in
760
30
Y-axis travel (optional)
mm
in
± 30
± 1
Z-axis travel
mm
in
415
16.5
We have the

right solution

for you!
Manufacturing lines
Complete

Manufacturing Lines

or

Automation Systems

from EMAG
Bin Picking Automation
Bin picking, or "reaching into the box," is a technology in which a robotic arm uses a 3D sensor system (3D camera, scanner, ...) to remove workpieces in a chaotic position from a mesh box or similar.…
SCS Stacking Cell
Highly productive production in a confined space – this is what is promised by the new stacking cells of the SCS series in combination with the vertical turning center from EMAG.

Whether for the…
TrackMotion
With the TrackMotion automation system, a "TransLift" unit runs through the machines on a rail system (track). Functions of the TransLift include picking up and placing parts with different heights,…
Workpieces
The Right Manufacturing Solution for

Every Workpiece
Planetary Gears
Due to their high efficiency, compact design and high power density, a large number of planetary gears are included in automatic transmissions.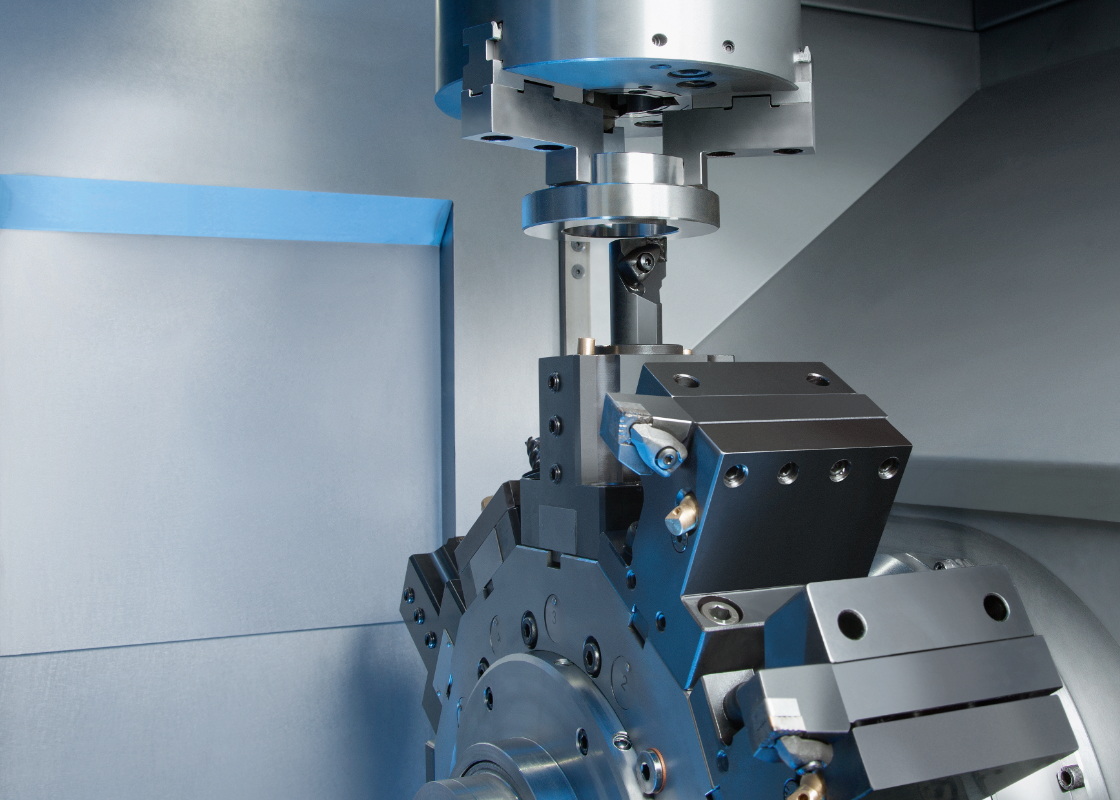 Technologies
Complex Manufacturing Systems from a Single Source

thanks to a High Range of Technologies

Vertical turning is a machining process for metal components. EMAG was one of the first machine tool manufacturers to use the vertical turning process…