Energy efficiency at EMAG Zerbst Maschinenfabrik
Since 2013, EMAG Zerbst Maschinenfabrik has been pursuing the goal of continuously improving its energy efficiency. ISO 50001 certification was introduced at that time, and since then annual electricity consumption has been reduced from 8.5 gigawatt hours to a remarkable 4.15 gigawatt hours in 2022.
Technical innovations
One of the most remarkable projects is the implementation of Combitherm.
In this system, the process heat of the machinery is cooled down - in winter/transitional periods (from 15°C outside temperature), a free cooler generates the required cooling and in summer, a controlled compressor generates the cooling. The system's regulated drives allow it to operate directly at the operating point, thus saving a considerable amount of energy. These innovations have reduced the plant's annual energy consumption from 340,000 kilowatt-hours to 140,000 kilowatt-hours, a saving of 200,000 kilowatt-hours. In addition, the plant is cooled with an environmentally friendly refrigerant that has a CO2 equivalency of 4 and thus operates at maximum efficiency.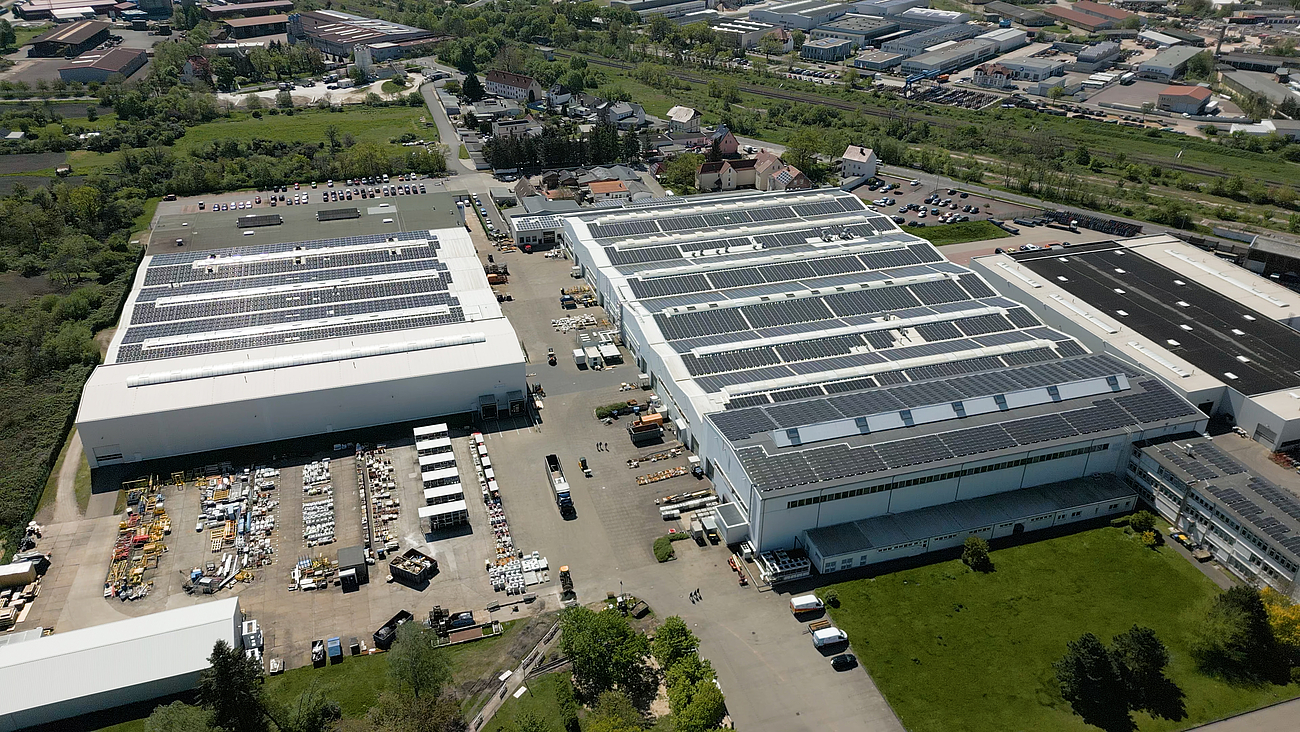 Solar energy
Another important component of EMAG Zerbst Maschinenfabrik's commitment to energy efficiency is the strategic use of photovoltaics. In a world that is increasingly turning away from fossil fuels and looking for sustainable energy sources, the company has recognized the importance of regenerative energy generation and invested in the use of solar energy.
A photovoltaic system was installed on the hall roofs in four construction phases. With an output of 2.6 gigawatts, the plant is capable of generating a considerable amount of clean energy. In 2022, the system produced an impressive 2.1 megawatt hours of electricity. Of this, 1.35 megawatt hours were consumed directly within the company, further increasing independence from external electricity suppliers and reducing emissions.
Investing in solar energy not only demonstrates EMAG Zerbst's commitment to environmental protection, but is also a far-sighted business decision. Given the global pressure to reduce carbon dioxide emissions and meet the goals of the Paris Agreement, the importance of renewable energies will continue to grow. Companies that invest in technologies such as solar energy now are positioning themselves not only as pioneers in sustainability, but also as viable businesses in an increasingly low-carbon economy.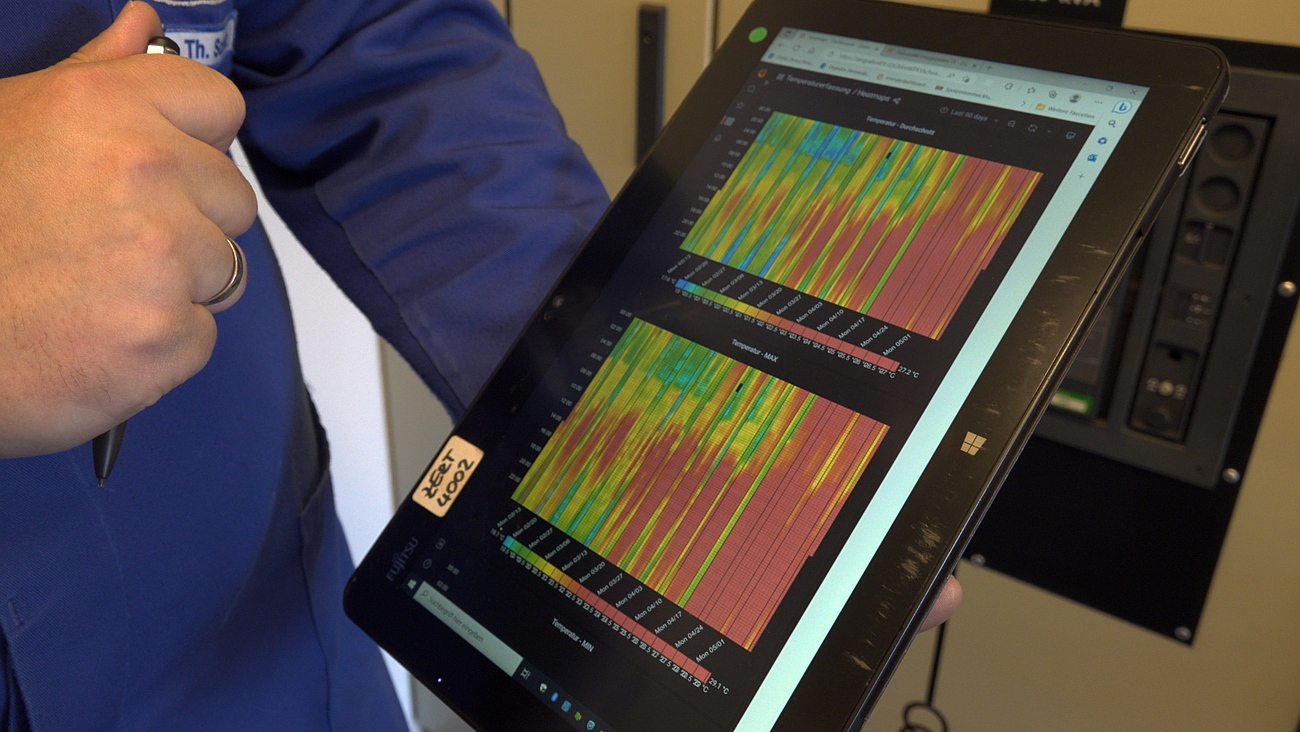 Data-driven energy management
Energy data is recorded and evaluated in the plant's main voltage distribution system. The company relies on a measurement and control system that is constantly monitored by the twelve-strong energy team, supported by the internal energy manager.
Data from the entire plant, from the hall temperatures to the compressors to the refrigeration system, are tracked and evaluated live. In this way, potential for improvement can be identified and exploited. In addition, some heating systems can be controlled manually to reduce gas consumption.
EMAG Zerbst Maschinenfabrik impressively demonstrates how companies can increase their energy efficiency and reduce their environmental footprint at the same time through strategic energy management and technological innovations.
---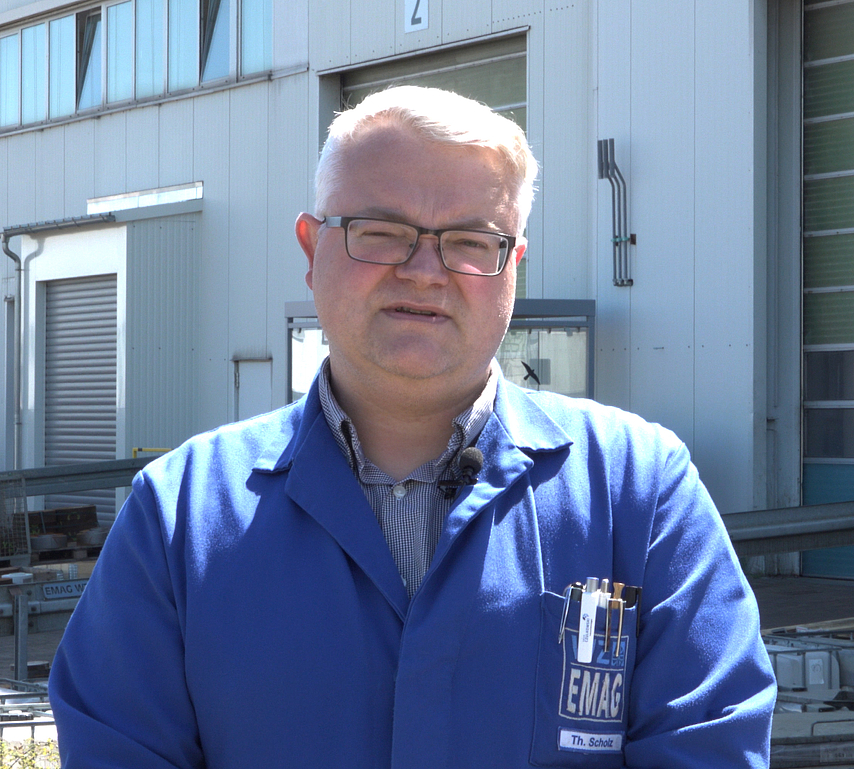 Thomas Scholz
Thomas Scholz, Head of Maintenance at the Zerbst site, leads a dedicated team of eleven employees in the areas of building maintenance and plant production. He is not only responsible for the maintenance and upkeep of the 3-ha buildings and the 10-ha site, but also a technical advisor for energy management.