The TrackMotion Automation System
With the TrackMotion automation system, a "TransLift" unit runs through the machines on a rail system (track). Functions of the TransLift include picking up and placing parts with different heights, and the positioning and turning over of workpieces. TrackMotion makes it very easy to interlink machines with each other. In addition, the TrackMotion automation system is extremely fast.
Transporting of workpieces on the right track – the TrackMotion Automation System
TrackMotion is an automation solution that combines the traditional setup of conveyor belts, pick-and-place units and turn-overs into a single system.

The TransLift, a lifting and rotating carriage with programmable electric gripper, races back and forth on a rail (track). The TransLift covers 150 meters per minute, rapidly conveying the parts between the machines and the part-storage unit.

A complete manufacturing system with TrackMotion consists of three perfectly coordinated units: the modular machine tools (e.g. the VL 4 for chucked parts up to 200 mm in diameter), the TrackMotion automation system, and the infeeding and outfeeding conveyors. These conveyors, which act as storage units for the parts, can be laid out flat (for large workpieces) or in a three-dimensional structure as "stackers" for smaller workpieces. The latter option in particular offers huge performance in a very small space, allowing several hundred workpieces to be stored ready for processing. For this purpose, the TransLift is equipped with a Z-axis that permits lifting up to 650 mm. In addition, the gripper can turn over the workpiece, and thus replaces traditional conveyor belts, pick-and-place units, and flip-over units.

This allows the setting up of extremely "lean" assembly lines, since both the modular machines and the TrackMotion system have a very small footprint.
Main features of the TrackMotion automation system
TrackMotion is equipped with its own control unit that communicates with the machines via an interface
The TrackMotion control also controls infeeding and outfeeding conveyors or stackers
TransLift in two different sizes
Size 4 - 20: VL 2 / VL 4
Size 8 - 70: VL 6 / VL 8
Two available gripper sizes with two sets of jaws each, matching the maximum workpiece diameters of the VL series
Up to two TransLifts can operate on the same rail system
Gripper pivoting ± 180 °
Minimum tooling times – just enter the workpiece height and diameter, and TrackMotion is ready for operation
High reliability because of simple and sturdy design
Fast automation due to high travel speeds of 150 m/min horizontal and 25 m/min vertical
Positioning and turning over of workpieces in one operation
Space-saving layout because TrackMotion is installed entirely behind the machines
Measuring devices, marking systems, cleaning machines and many other functions can be integrated
Easy to service – TrackMotion can be accessed from all sides
Machines
for your requirements
Workpieces
The Right Manufacturing Solution for

Every Workpiece
Flange
"Downsizing" remains the focus of industrial production, in regards to car engines, in the energy industry or also general mechanical engineering. Ever smaller and more precise components are being…
Gear
Machining from raw blank to finished gear– a process that used to take several departments within a shop using multiple experienced operators. Now this process can be done with a pair of digitally…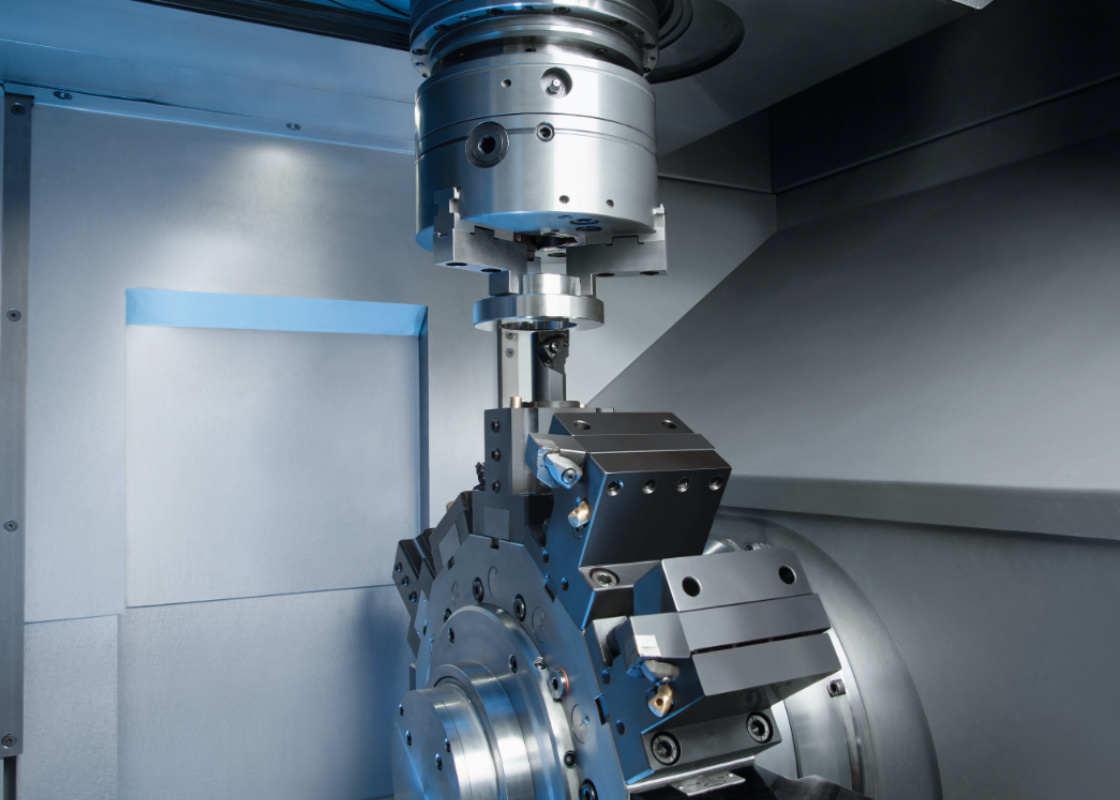 Technologies
Complex Manufacturing Systems from a Single Source

thanks to a High Range of Technologies

Vertical turning is a machining process for metal components. EMAG was one of the first machine tool manufacturers to use the vertical turning process…
We have the

right solution

for you!