From Raw Blank to Finished Gear: Doing More with Less
Machining from raw blank to finished gear– a process that used to take several departments within a shop using multiple experienced operators. Now this process can be done with a pair of digitally linked machines in one area with one trained operator.
Gear manufacturing: short machining times – exceptional output rates
The example shown in this video demonstrates how an EMAG vertical turning machine connected to an EMAG Koepfer horizontal hobber, using EMAG's Trackmotion automation, can accomplish this goal. Parts are loaded and unloaded in the same area for easy access and additional robotic material handling, if desired. The modular design of the machines in the example cell is flexible, can be used for large or small batch runs and allows for cell expansion as additional operations are added.

And since the VL 3 DUO turning machine is capable of several operations running simultaneously, fewer machining stations with fewer operators not only save floor space, maintenance and labor costs, it also means fewer opportunities for machine operator errors and the associated expense. Watch the video now.
VL 3 DUO Vertical Turning Machine
In this video we used a VL 3 DUO vertical turning machine with dual spindles. This model combines pick-up automation and the TrackMotion automation system, creating an extremely efficient production system offering maximum productivity with minimal space requirements. Its inverted vertical machining design uses gravity for effective chip evacuation, which reduces tool breakage, allows for deeper cuts, better finishes and faster cycle times.

We created the gear blank by soft turning, drilling, face finishing, adding steps, chamfering the OD and ID, and finally turning the part to size. Idle times were eliminated because both spindles on the DUO are set to work together. We balanced the process by adjusting the speeds and feeds.

The VL 3 DUO can handle chucked parts up to 150 mm in diameter. Two separate work areas are equipped with a turret with up to 12 tool positions.
The two machining areas of the VL 3 DUO multi-spindle machine are located immediately next to each other, allowing fast cycles and short set up times.
The advantages of VL- manufacturing systems in the machining of gears
Tailor-made automation solutions for every application
Efficient workpiece flow, with short travels and short idle times
Modular manufacturing concept that can be expanded and adapted at anytime
Simple to operate manufacturing system that offers short resetting and maintenance times
Integrated development and construction from a single source – from machine to process and automation
K 300 Horizontal Hobbing Machine
EMAG's Koepfer K 300 with built-in automation is perfect for hobbing gears up to 7.5" in diameter. Horizontal machining allows for a wider range of workpiece sizes and the diagonal positioning of the milling head offers ideal chip flow conditions for both dry and wet machining. With its nine activated CNC axes and high speeds offered for both hobbing head and main spindle, these hobbers work well for high volume manufacturing. In addition, the closed-loop frame construction of the CNC-Machine ensures highest possible rigidity of tailstock and work spindle, even under the greatest possible clamping and machining forces while gear hobbing.

More about K 300
Cut teeth in one pass.
Manufacturing lines
Complete

Manufacturing Lines

or

Automation Systems

from EMAG
TrackMotion
With the TrackMotion automation system, a "TransLift" unit runs through the machines on a rail system (track). Functions of the TransLift include picking up and placing parts with different heights,…
Machines
for your requirements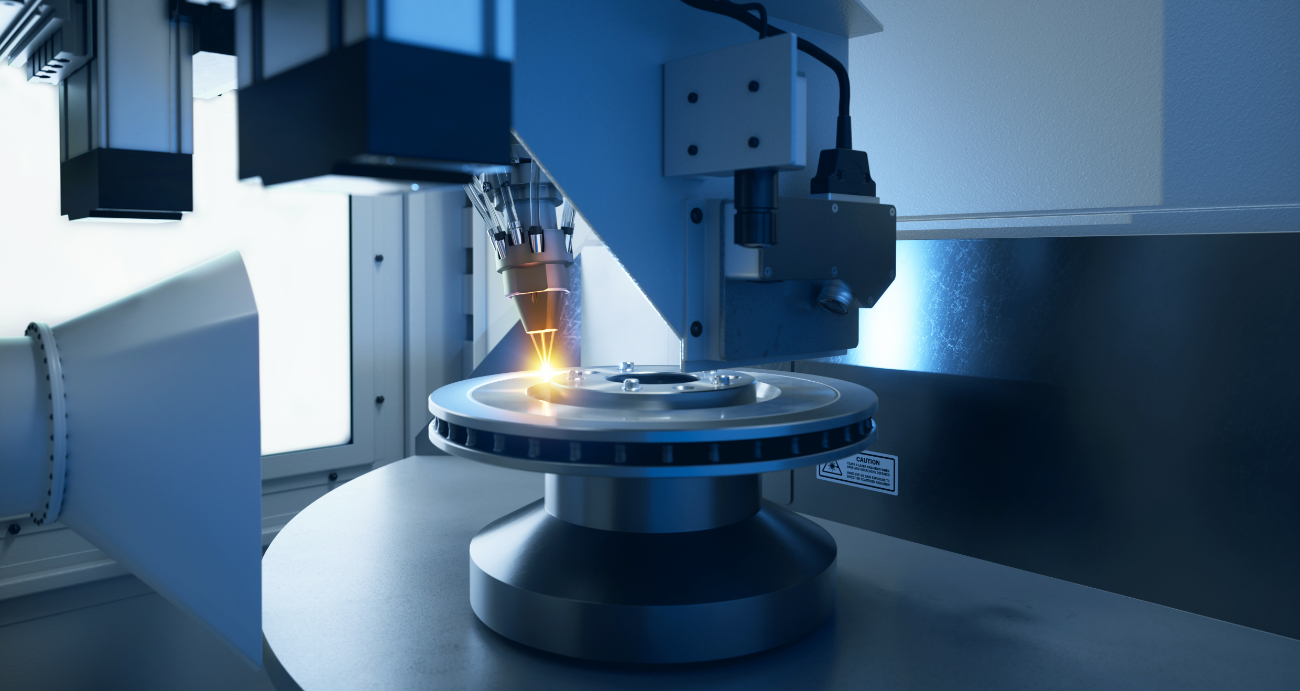 Technologies
Complex Manufacturing Systems from a Single Source

thanks to a High Range of Technologies

Deburring is an essential procedure in many production processes - after all, burrs that are not removed could break off later and damage bearings or…

For those who want to produce gearing on workpieces with interfering contours – including a small overrun – gear shaping is frequently the only…

Gear shaving takes place before the hardening process and is a cost-effective process. It results in low-noise gear surfaces - a major benefit that…
We have the

right solution

for you!