Fully Automated Manufacturing Solutions for Brake Disc Machining
The demand for high volumes and fast cycle times not only applies to brake disc production, but also to EMAG machines. As a specialist in the vertical machining of brake discs, EMAG has worked closely with customers to create a number of customized, turnkey manufacturing solutions.
Reduce brake disc unit costs with the VSC 400 DUO vertical machining centers
The production of car brake discs is a difficult balance between producing safe, efficient components with extreme accuracy and process reliability. The cost pressure is also extremely high, and flexibility is key because changing production batches must use the same, high-speed lathes with short set-up times.
With the VSC series pick-up lathes, EMAG offers production solutions that combine quality, productivity and process reliability.
The VSC 400 DUO is designed for producing large batch sizes of small and medium parts with a focus on flexibility. Both simultaneous machining and different operations (OP10/OP20) can be performed separately. This improves the machines flexibility, and allows for it to be adapted based on changes to batch size.
Advantages of the VSC 400 DUO:
Each machine is a production cell that utilizes its pick-up spindle to load itself
Multifunctional production tool: Turning, drilling, milling, grinding possible
Extremely short chip-to-chip times
Free chip flow
All accuracy defining machine assemblies are fluid-cooled
The work spindle with a hydro-static guideway in the Z-axis ensures outstanding component quality and a high tool life for soft and hard machining operations
Manufacturing System for Brake Discs
The example in the picture shows the complete machining of brake disks in 4 clamping operations:
OP 10 / OP 10 VSC 400 DUO: Rough-turning
OP 20 / OP 20 VSC 400 DUO: Rough-turning
OP 30 / OP 30 VSC 400 DUO: Drilling
OP 40 / OP 40 VSC 400 DUO: Finish-machining
OP 50: Balancing (alternatively post-process measurement, marking)
Brake Disc Machining for a Variety of Different Components and Small Batch Sizes
The VM 9 turning center is perfect for machining different workpiece variations in small quantities.
With the VM 9 modular turning center, EMAG offers a machine concept that covers a wide range of applications because of its ability to combine technologies like turning, milling and drilling – including intelligent machine design.
The easily accessible machining area and the bottom-mounted workpiece spindle ensure short set-up times and maximum flexibility in the production of chucked components.
Highlights:
Stable machine base with exceptional damping properties
High-quality linear guides, measuring systems and cross slides (X+Z)
Precise heavy-duty machining thanks to powerful workpiece spindle with integrated C-axis (direct drive)
Soft and hard machining
Tool turret with up to 12 driven tools
Machines
for your requirements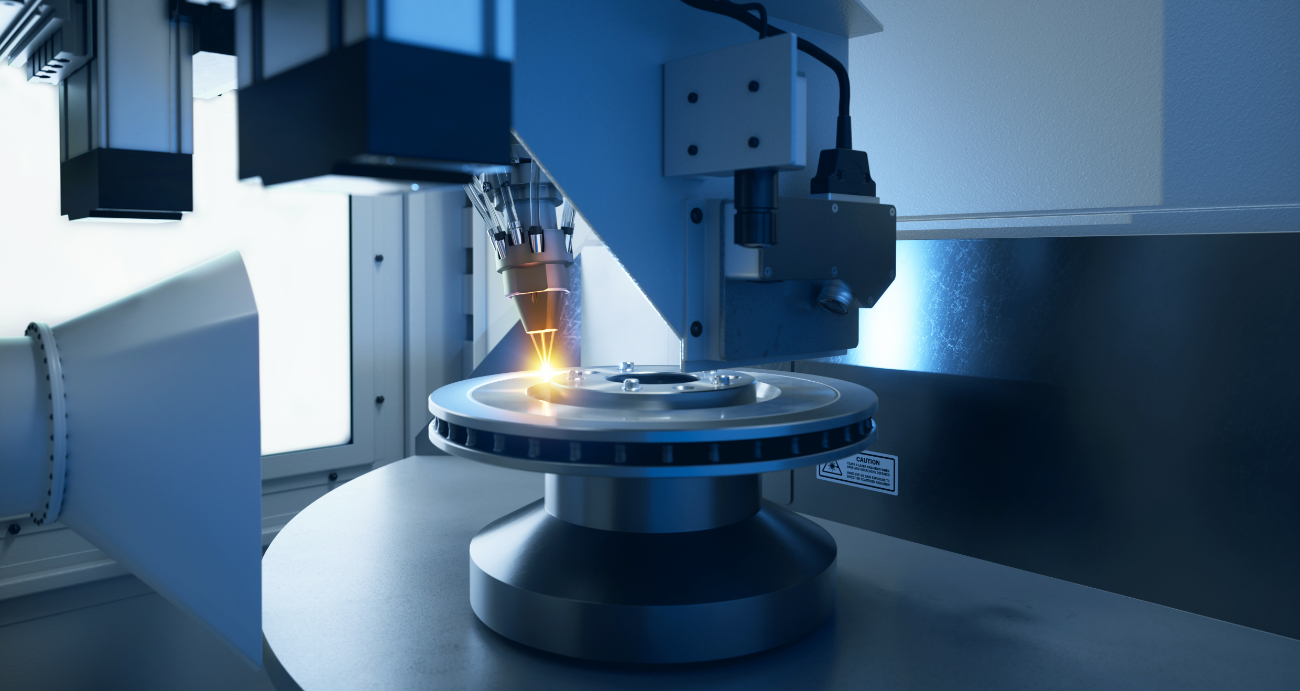 Technologies
Complex Manufacturing Systems from a Single Source

thanks to a High Range of Technologies

The combination of a number of processes – such as hard turning and grinding – on a single machine, allows for the exploitation of considerable…

Laser cleaning is a fast and space-saving process that can replace conventional washing machines in many applications. One of its main strengths is…

Euro 7 standard mandates lower non-emissions particulate matter - the previous passenger car brake disc is to become obsolete and discontinued model.…
We have the

right solution

for you!