EMAG - Turning, milling, drilling, grinding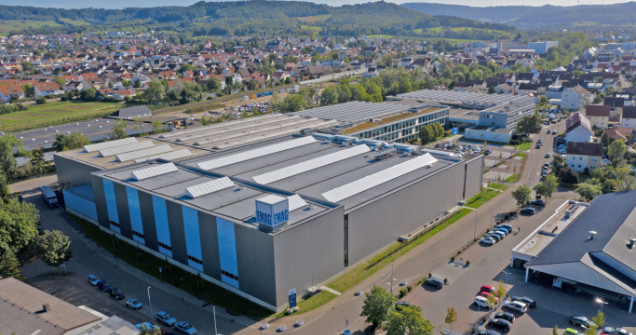 EMAG's roots go back to 1867 and the establishment of a foundry and machine tool company in Bautzen/Saxony. Since its reestablishment in 1952, not far from its present headquarters at Salach – between Stuttgart and Ulm – EMAG has manufactured turning machines.
In the beginning these were simple engine and bar lathes, followed – in the 1960s – by turret lathes, then program-controlled single- and two-spindle automatics, and finally efficient, modular single- and multi-spindle automatics and special purpose machines for the production of car components. In the 1980s EMAG was very successful in building highly automated CNC turning cells, which were used worldwide by a variety of industries. In 1992 EMAG was the world's first manufacturer to build a turning machine with a pick-up work spindle that traveled the main axes while the tooling systems remained stationary. This concept flipped turning on its head.
Every machine of the VSC series is a manufacturing cell, the pick-up spindle ensures that the machine loads itself very quickly and efficiently at practically no extra cost. Nowadays, these machines – the same in design, differing only in the tooling system – can also be used as multi-functional production centers for drilling, milling, grinding, gear hobbing and other associated processes.
EMAG Maschinenfabrik GmbH
Austrasse 24
73084 Salach
Germany