Laser Welding Machines
ELC 160
---
Automated laser welding of synchronous gears and gear wheels on the ELC 160 laser welding machine
Laser welding is a high-tech manufacturing process that transmission manufacturing no longer can do without. Connecting gearwheel and synchro body using laser welding is the basis for more compact and powerful manual transmissions. Modern laser beam sources combined with optimized clamping technology enable low-warpage welding and as such are a requirement for quiet and easy-to-shift transmissions.
The EMAG LaserCell laser welding machine press-fits the synchro body onto the gearwheel and welds the two components together by means of a laser beam. The EMAG LaserCell is supplemented with expansion stages that allow it to be adapted to your specific tasks.
Laser welding machine for high-output production
The ELC 160 is a modular laser welding machine that can be configured for the most diverse tasks. The centerpiece of the ELC 160 laser welding machine is a three-axis NC machining module. Stationary process modules are mounted onto the base frame. The individual parts (e.g. gear wheel and synchronous gear) are loaded into the spindle and then transported from station to station. The mounted process modules are stationary and handle the machining of the component. Depending on the required output, the ELC 160 laser welding machine is also available in DUO and TRIO versions. The stations can be operated independently of each another, i.e. different parts can be produced simultaneously.
Technological flexibility in the ELC 160 laser welding machine
The ELC 160 laser welding machine can be equipped with all types of laser technologies. Be it CO2 laser or fiber-guided systems (fibers, discs)—everything is possible.
Extensive integration of handling and laser welding reduces the number of work steps in your production
The synchro body is press-fitted by a CNC joining press
Verification of the joining process through integrated force/displacement monitoring
Magnetic heating for demanding materials (without influencing the cycle time)
Optimized clamping technology reduces synchro body warpage
Use of the latest CO2 lasers with the best possible beam quality results in perfect welds
All quality-related parameters are CNC-controlled and are reproducible at any time
Actual dimensions are monitored and secure your production
Can be integrated in any automation concept
The space-saving compact design reduces installation costs and increases reliability
Maximum productivity through short non-productive times as well as quick and safe re-tooling
We have the

right solution

for you!
Workpieces
The Right Manufacturing Solution for

Every Workpiece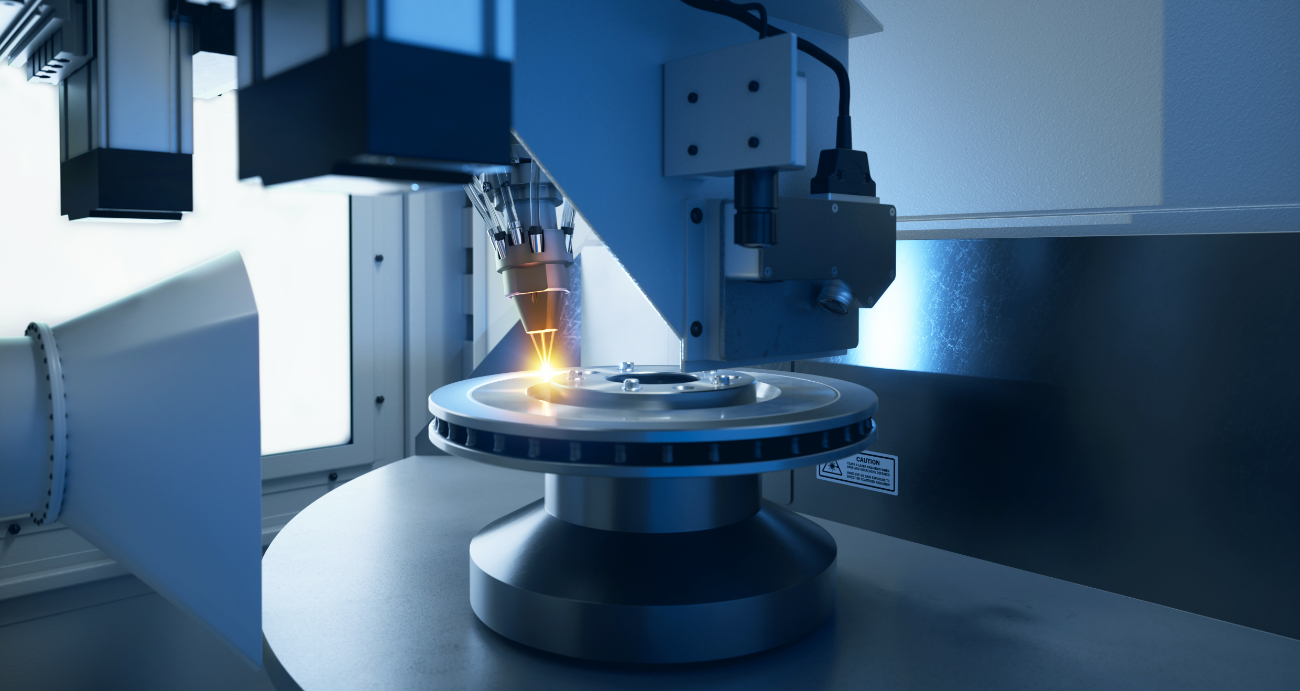 Technologies
Complex Manufacturing Systems from a Single Source

thanks to a High Range of Technologies

Laser welding is a precondition for compact, weight-optimised components and thus for energy- efficient vehicles. Adjustable doses of concentrated…