ECM / PECM Machines
CS
Machining area: mm 1.150 x 950 x 630
Clamping surface: mm 1.150 x 800
Generator capacity: A (DC) 400 – 2.500
---
Electrochemical Machining (ECM) Systems for ECM Drilling and ECM Deburring
The basic principle of the ECM (electrochemical machining) system is polarization of the workpiece (positive) and the tool (negative), a process generated by a direct current or pulse source. An electrolyte solution flows between the two, leading to metal ions dissolving from the workpiece.
CS ECM Systems – A "Soft" Process for Chip-Free ECM Drilling without Drill Caps
The Comfort Standard (CS) is the best introduction to the automation of ECM (electro-chemical machining) processes.
Modular machine concept
Intelligent software and hardware interfaces
Starting with manual/semi-automatic operation, the system can be quickly upgraded to full automation
The comfort standard machine was designed with a modular automation concept. It saves on capital outlay, because further investment is only required when an increase in production calls for the linking of a number of processes (e.g. pre-cleaning, ECM station 1, ECM station 2, secondary treatment).
The CS ECM systems from EMAG ECM are ideal for ECM drilling, deburring and machining the widest range of components. Since there is no mechanical nor thermal stress on the component, this can be described as a very "soft" process. With ECM drilling, the tool cathode simply maps the desired drill hole in the workpiece. Material is therefore only removed at the desired points – and with no chips, burrs or drill caps. This, of course, simplifies the production work flow for the components because the deburring processes previously required no longer play a role. This makes the process stream significantly leaner and more stable, easier to handle and faster.
The high speed of the ECM system is achieved by parallelizing drilling processes. More than 20 drilling operations can be simultaneously performed on the ECM system, leading to a significant reduction in cycle times. Material hardness has no influence on the feed.
Siemens touch-screen panel
Scalable generator technology
Conductance monitor
Temperature control
pH-value control with acid metering
Quill stroke with safety interlock
Two-handed control button operation
Automation interfaces included
Machining area
1.150 x 950 x 630 mm
Clamping surface
1.150 x 800 mm
Generator capacity
400 – 2.500 A (DC)
| | | |
| --- | --- | --- |
| Machining area | mm | 1.150 x 950 x 630 |
| Clamping surface | mm | 1.150 x 800 |
| | | |
| --- | --- | --- |
| Generator capacity | A (DC) | 400 – 2.500 |
| Generator capacity | A (Puls) | 400 – 8.000 |
We have the

right solution

for you!
Workpieces
The Right Manufacturing Solution for

Every Workpiece
Hollow Shaft (e-bikes)
For years, the hollow shaft has been established as the axle for the crank system in an eff ort to reduce weight.

However, due to the unique configuration of these workpieces, the traditional chip…
Injector body
For the production of injector bodies, EMAG offers turning centers for soft machining by chipping, induction hardening machines by eldec, and electro-chemical machining centers for deburring or inner…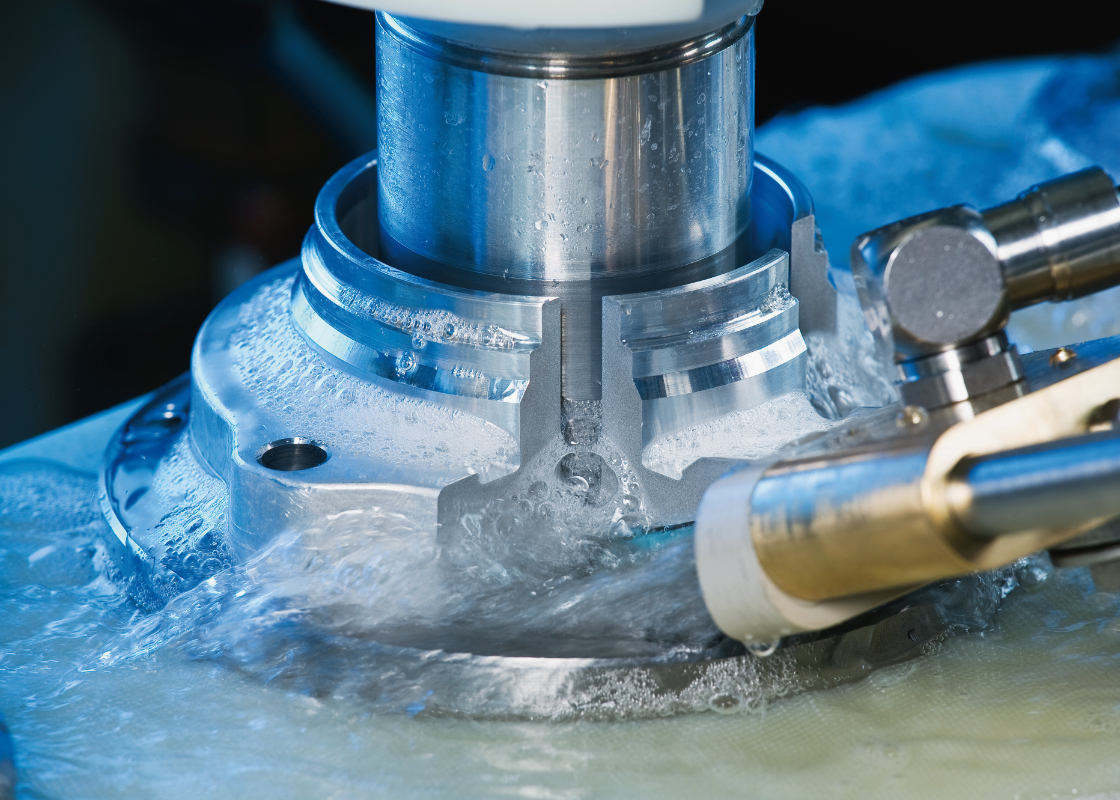 Technologies
Complex Manufacturing Systems from a Single Source

thanks to a High Range of Technologies

Electro-Chemical Machining (ECM) is the generic term for a variety of electro-chemical processes. ECM is used to machine workpieces through the anodic…

Deburring does not count as a core process in machining. On the contrary, it has up to now been considered a necessary evil.

Again and again this has…

Chip-producing drilling is a fast and effective process for many applications.
However, what to do when the pressure on the tool that is supposed to…